Demographics
In Frisco, Texas, one of the fastest-growing cities in Texas and the U.S., the city's ongoing success has driven the dramatic increase in its modern, diverse population, skyrocketing more than 500 percent in just two decades.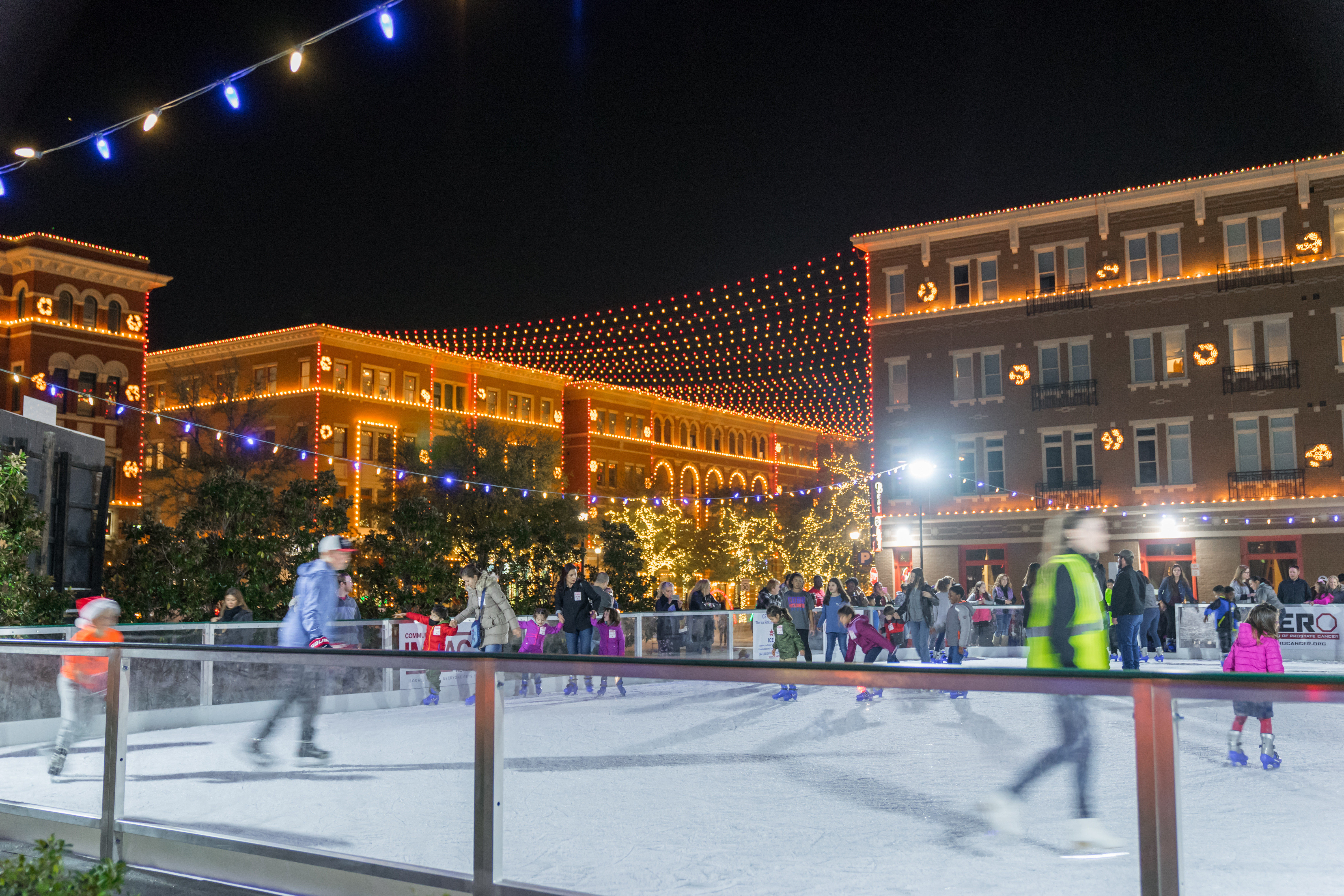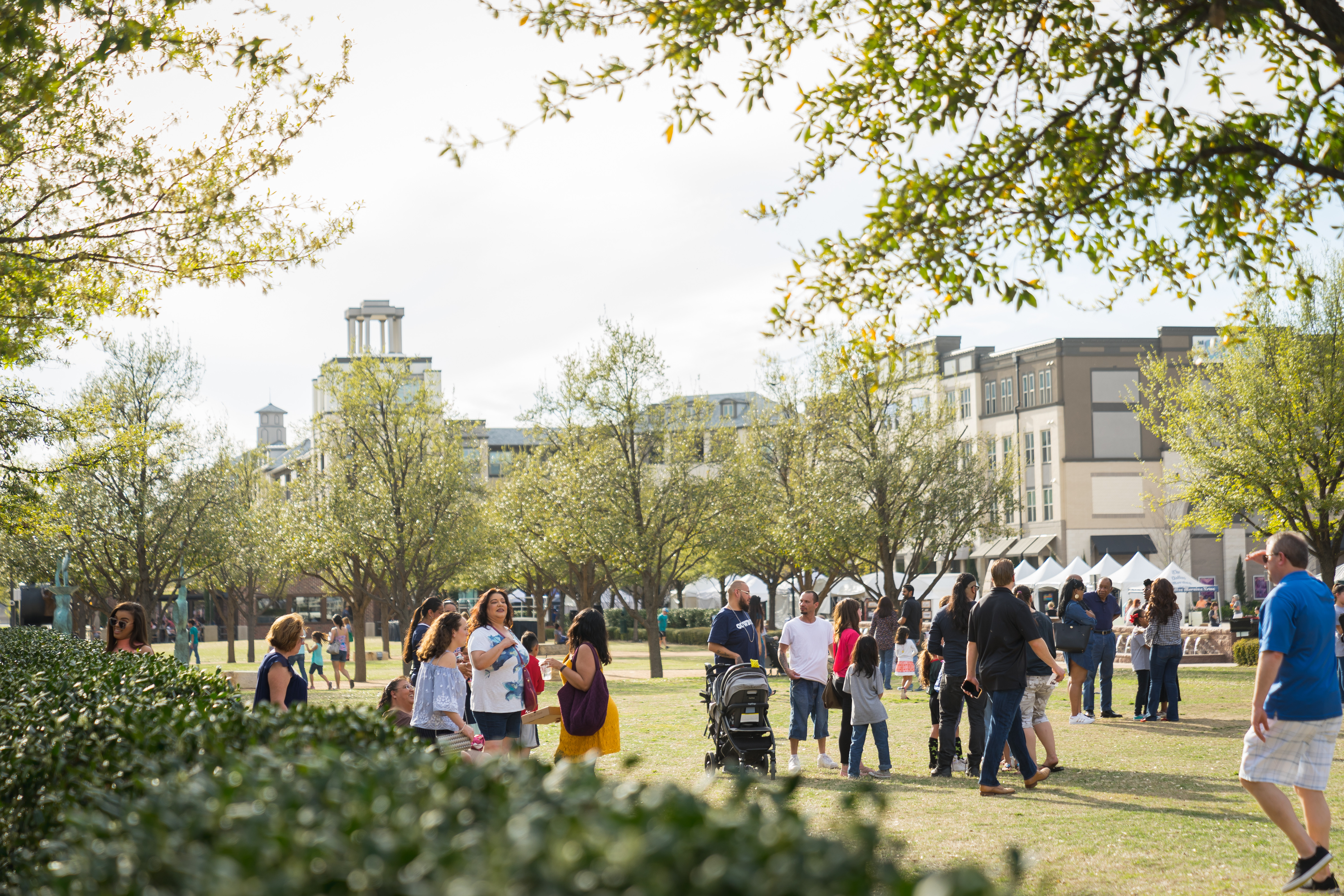 This incredible growth stems from an affordable and vibrant lifestyle, a quality public education system, a location within the Dallas-Fort Worth Metroplex, and the availability of job opportunities and earning potential across a diverse field of sectors that assist employers to attract and retain a skilled and talented workforce.  
This growth has had so much impact that a new home developer recently referred to it as the "Frisco Effect."
City of Frisco Population
223,389
Frisco Population
2022
Frisco's annual growth rate has remained steady at 6.9%, with a compound annual growth rate of 5.4% for the past ten years. Even with coming from a 33,828 population number in 2000 to now more than 200,000, the city also offers plenty of room to grow over the coming years. As of January 2021, the city was considered only 75% developed.
38.2
Median Age
United States
2030 3-path Model of Population Projection
Age Range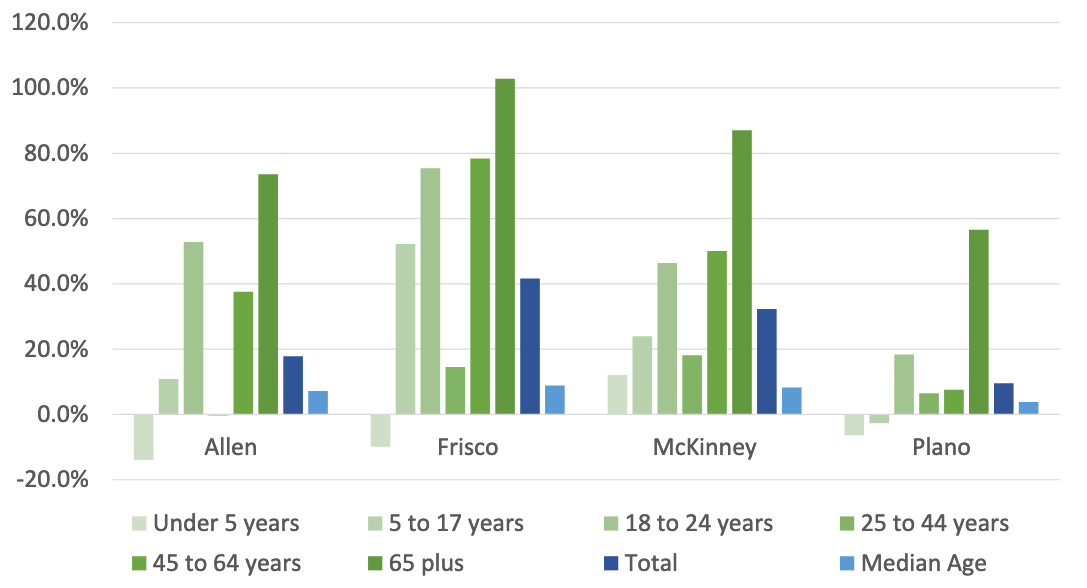 Source: U.S. Census Bureau, 2018 American Community Survey
Ethnicity & Gender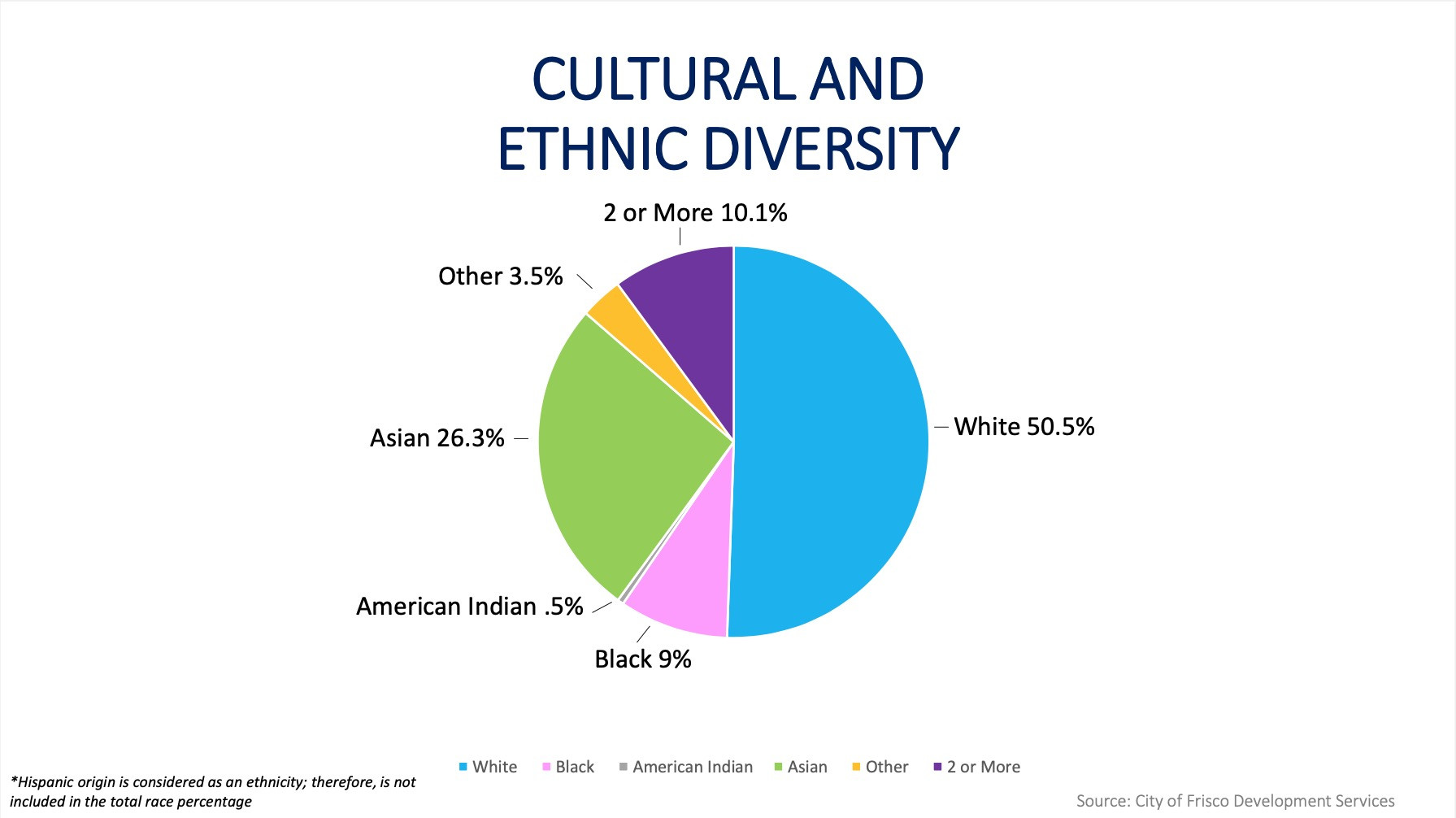 Source: City of Frisco Development Services, 2020
Housing
80,261
Number of Households
56,907- Single Family Units

23,163- Multi-Unit

6.3% Vacancy

17% Owner Occupied

12.8% Renter Occupied